History
Family tree
Coat of arms
Double surname
More information
Interesting links

Mail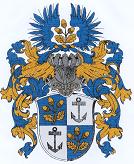 John Gretton Willink
| | |
| --- | --- |
| X.12 | John Gretton Willink (parents: IX.11), born Watervliet June 9, 1939, sports instructor, marries 1966 Robin Gue. |
Children:
Jennie Willink, born Berlin (Vermont, USA) November 19, 1969
Jocko (John Jr.) Willink, born Torrington (Connecticut, USA) September 8, 1971, married Helen, born June 20, 1970
Julie Willink, born Torrington (Connecticut, USA) February 7, 1974, married Kaighn Towle
Unfortunately the Tjeenk was lost along the way (probably when my grandfather came through Ellis Island when he immigrated to America).
I was born June 9, 1939 at West Point (New York) at the U.S. Military Academy Hospital. My father Arthur was a Major in the army working on ordinance. He retired from the army in 1941 and we moved to Trenton NJ where my mother was from.
My mother died when I was 7 and we moved to Albany NY where he married my step mother Ruth Myton and we then moved to a small town outside Saratoga Springs. It was here that I went to Saratoga High School. Upon graduation from SHS I went to Rice University in Houston Texas where I graduated in 1961 and also earned my pilot's license. Rice was a small school with a big time (American) football program. Being in the south at this time was an education in itself but the hot Houston climate was too much for me and I returned to Saratoga and pursued graduate courses eventually leading to a Master's degree and teacher's certification in social studies.
I had purchased a Swift which was a two seat, retractable gear airplane which helped me to get to know many Skidmore girls. One of those young women was Robin who became my wife in 1966.
I got my first teaching job at Schyuler Prep where I taught history and coached soccer (I had never seen a live soccer game before), basketball, baseball and golf. It was here that I learned to ski. After two years in Schuylerville we moved to Vermont where we both taught at Williamstown High School. In Vermont I was able to pursue my new love of skiing as well as coach basketball. I also began an officiating career in soccer, basketball, baseball and lacrosse and in my final year in Vermont I officiated the state finals in soccer. During one summer in Vermont I worked as a tow pilot for gliders at Sugarbush airport and soloed a glider.
In 1969 our first child Jennie was born in Berlin VT November 19. After 3 years in Vermont we moved to Litchfield CT where we taught at Wamogo Regional High School. Here I coached middle school and varsity basketball for 7 years and boys and girls tennis for 34 years. I continued to referee high school, college and professional soccer. I worked in the American soccer league and the North American Soccer League including games with Pele and other soccer greats. My other two children Jocko (John Jr.) (September 8, 1971) and Julie (February 7, 1974) were born in Torrington Connecticut and we spent the winters skiing as a family. For 25 years I directed a tennis program at Kennebunk Beach Maine and for the past 20 years I have been ski instructor at Catamount in Hillsdale NY. I am now retired from teaching after 38 years.
Robin pursued a degree in school administration became a middle school and high school principal and is now Superintendent of Schools in Shelton Ct.
Jennie went to Emerson College in Boston and became Vice President and Executive Producer of Blue Man Group.
Jocko enlisted in the Navy and became a Navy SEAL. After 8 years he went to OCS and is now a Lt. Commander. He was awarded a bronze star for valor during his first tour in Iraq. He received his English degree from the University of San Diego with a 4.0 average. He and his wife Helen have blessed us with three grandchildren, Freja (September 25, 1999; Waterbury CT), Rana (March 12, 2001; San Diego CA), and Thorson (December 4, 2002; San Diego CA).
Our youngest daughter Julie graduated from Johnson State where she was on the ski team. She and her husband Kaighn live in Big Sky MT with their baby son Grady (May 4, 2007; Bozeman MT).
Since I am retired I can spend several weeks skiing with them during the winter.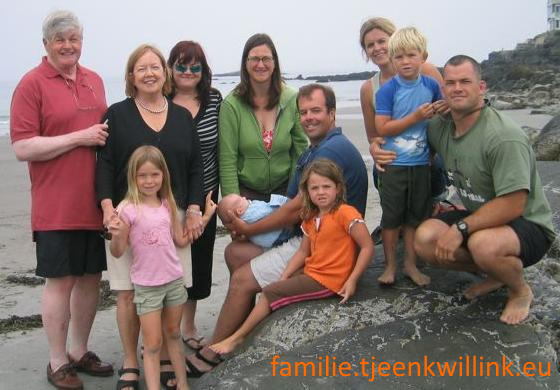 The American Tjeenk Willinks: John, Robin, Freja, Jennie, Julie Tjeenk Willink Towle, Kaighn Towle and Grady John Towle, Rana, Helen, Thor, Jocko.
Back to family tree